What's the difference between WordPress and Wix?
In this article, we will compare Wix with WordPress, which are two of the most popular website building platforms. Both are CMS (content management system) that allows users to easily manage their content on their website. The three main factors we will be comparing are flexibility, ease of use, and price. For those who don't know what WordPress or Wix is, I will give a brief overview of each one before going into detail on their features and advantages/disadvantages over each other so people with little knowledge on the subject matter can understand as well!
What is a WordPress site?
WordPress is a free and open-source blogging platform. WordPress is also used to make websites. WordPress offers a bunch of free WordPress themes and also premium WordPress themes. It's used by millions of people to power their blogs, including high-traffic sites like TechCrunch, the New Yorker, CNN, ESPN, and The Washington Post. WordPress can be installed on any web hosting provider that supports PHP and MySQL databases. Typically you need at least 512 MB of RAM to run your WordPress site optimally so keep this in mind when deciding on your plan! You will also want to make sure your web hosting provider has a reliable connection with relatively low latency for pages loading quickly. If you are new to WordPress or just starting I would recommend using Bluehost as they have great customer service along with many useful tutorials for beginners which will help get you up and running. WordPress support is one of its strongest features, the community is active and big, you should be able to find a WordPress plugin to fit any need you may have for your site.
What is a Wix site?
People often think of Wix as just a website builder, but it is so much more than that! It's an all-in-one platform for creating websites and managing them.
Wix offers many features like hosting, blogging, eCommerce (with PayPal), video hosting, and even social media management. You can also create your designs with their drag & drop editor or choose from one of the many pre-existing Wix templates they offer. As if this wasn't enough already you can sell products on your website too with the included shopping cart system - no need to use any other service like Shopify or Bigcommerce! This means that not only do you get everything in one place but you will save money on things like hosting because you only have to pay for one thing! At the moment you can get a free website with Wix which is great if all you want is just a simple landing page. There are also paid plans that give you access to more features and premium themes but these aren't required to have a functional site.
Wix vs WordPress
So you're probably asking yourself, how do Wix sites compare to WordPress sites? And what should I use for my website? Like I previously said I will be comparing flexibility, ease of use, and price to help you decide which platform would be best for your needs.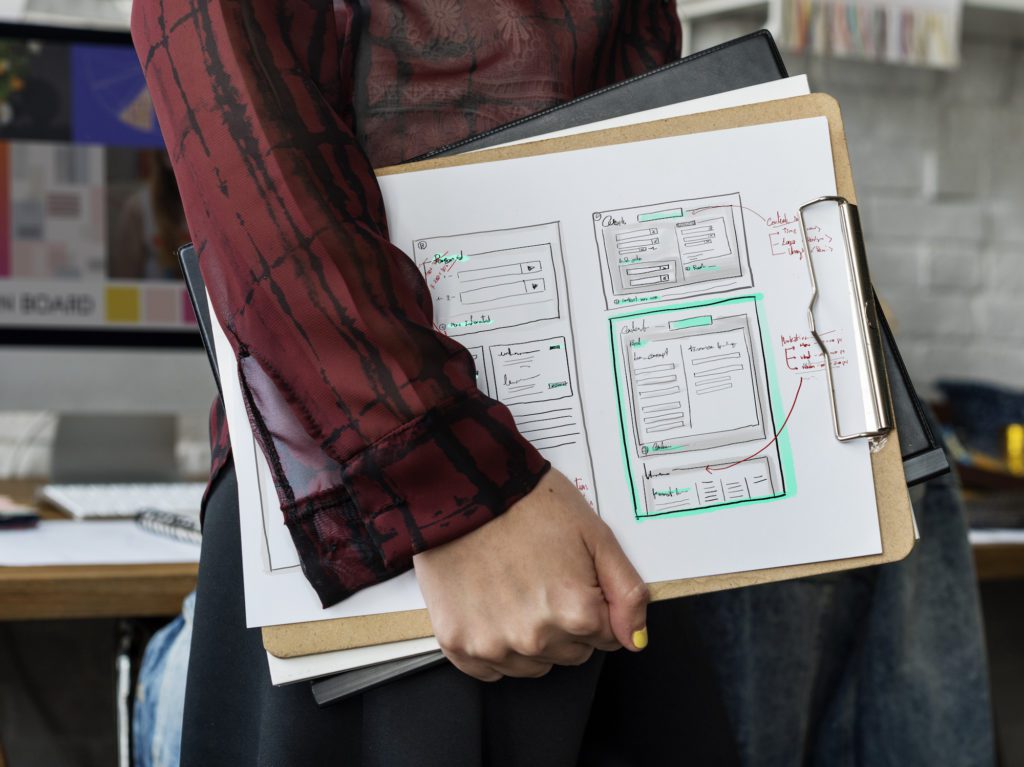 Flexibility
Flexibility is defined as versatility or adaptability. Flexibility in website builders is the ability to edit code, graphics, images, and content together without restrictions.
WordPress Flexibility
WordPress is one of the most popular website builders around. It has a lot of flexibility when it comes to creating your WordPress website. WordPress has the largest contributor base among all CMSs, with over 70,000 plugins and widgets that can be used for many different purposes. Unlike Wix, WordPress offers is multisite capabilities, which allows you to create an entire network of sites from one installation. You can have as many sites as you want on your account, which saves big with hosting costs.
There are so many WordPress themes and website templates available as well with many different layouts, designs, and features. As mentioned before there are also free themes, as well as premium WordPress themes to fit your needs. WordPress has a very active community so it is not hard at all to find WordPress plugins and WordPress theme support if you need it.
A popular eCommerce plugin for WordPress sites is WooCommerce. WooCommerce is a free WordPress plugin that gives you the ability to sell your products online so that you can create an online store.
WordPress does have some disadvantages though when it comes to flexibility, in this case, one being that WordPress SEO at its core has no SEO built into its structure so if you want good results for your website's search engine ranking you will need to get premium plugins such as Yoast SEO.
Wix Flexibility
Wix is not so flexible when it comes to creating your Wix website. Wix pre-sets are limited in design and layout which means you don't have many options on what you can do with them. There are also not many free Wix templates available, just a few free templates. Wix app market allows for some flexibility to your Wix website, however, WordPress beats Wix in this area while there are over 3 million active WordPress users on WordPress.com alone so you'll be able to find a WordPress plugin to fit your WordPress website need. If you were looking for more flexibility in that regard then Wix might not be the best option for you.
Ease of Use
Ease of use is the ease and simplicity of using a website builder. The user interfaces for the Wix editor, for example, can be used without any coding knowledge whereas with WordPress you would need to know at least HTML and CSS to edit anything or add content.
WordPress Ease of Use
To create a website on WordPress is very easy, for anyone with basic HTML and CSS knowledge. Many tutorials will help if they get stuck along the way which makes creating your site much easier than Wix.
Wix Ease of Use
Wix is a great option for those who don't want to create their website from scratch with code. Wix makes it easy with the drag and drop editor, which allows you to add elements such as textboxes or images without knowing HTML or CSS. You can also easily change your colors with one button in case you get bored of the current theme you are using.
Price
Price is the total cost of a website, hosting, and domain. When it comes to comparing prices, it isn't always about which site builders are the cheapest ones out there. In other words, it depends on what you want from your website.
WordPress Price
One of the biggest differences between WordPress vs Wix is the price. A basic WordPress website will require you to find a hosting company and a custom domain name. Usually, when you buy a hosting plan they come with a free domain, so that saves some money. A premium WordPress theme can cost anywhere from $40 up to $200+. There are plenty of free themes, website templates, and WordPress plugins to help you get started making your web pages.
Wix Price
Both Wix and WordPress offer a free plan which is perfect for starting with your website. However, Wix starts to get pricey if you want more than the basic package that comes with one domain name and limited storage space. The premium packages can be anywhere from $20-$100 per month depending on how many features you want which is expensive if you are just starting.
WordPress vs Wix: Which One Is Better?
In conclusion, both WordPress and Wix have their pros & cons so it depends on what your purpose for creating a website is. If you don't know anything about coding or hosting websites then Wix would be the best option for you. If you are looking to create a website that has advanced features with flexibility, then WordPress is what you need!